Winter Marathon 19/1/2023 - 22/1/2023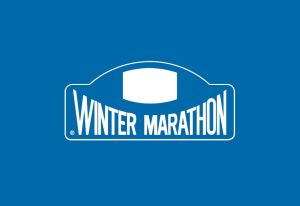 from 19 to 22 January 2023
Winter Marathon
Location: Madonna di Campiglio - Italy
Website:
www.wintermarathon.it
Prezzo di iscrizione:

Send photos of the event

Tell a friend

Comment event
5)
adam in 8/1/2011 writes:
Bella gara di sicuro, ma quest'anno anche la mitica Stella Alpina con auto ante 55 non dev'esser male no? appuntamento a Campiglio come sempre
4)
Emilio in 27/9/2010 writes:
Consiglio di tornare a quando la winter era davvero tosta e si rientrava tardi. Meno traffico di notte... e poi.. La rendeva speciale ed unica.
3)
Michele in 25/11/2009 writes:
Si sanno già gli iscritti? Ormai è chiusa l'iscrizione mi pare..
2)
Marco in 1/11/2009 writes:
Ottima gara, è un classico. Io la consiglio a tutti volentieri, quest'anno volevo cambiare ma sembra che la Cortina ice classic non la facciano..
1)
Ermanno in 30/10/2009 writes:
E' da tanti anni che non faccio più questa gara, qualcuno ha dei commenti in merito? Sarei tentato di riprovare quest'anno.
Altri commenti:
1
2
3
4
5
6
7
---
2018

























---
2017



















































































































































---
2016




































---
2015

























---
2014






















































---
2013





















---
2012













---
2011














Gare d'Epoca.com - Racing classic cars, classic car shows, classic car events, classic car rallies
All reproduction, even partial, is prohibited without a link to this site
Gare d'Epoca asd. - P. Iva 03147750982 -