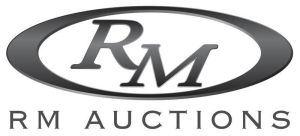 Iscrizione rapida Garedepoca
25 Luglio 2015
St.Johns Rm Auction
Luogo: St.Johns, Plymouth, MI, USA - United States
Sito internet:
www.rmauctions.com
Prezzo di iscrizione: $200
RM Auctions, the official auction house of the Concours d'Elegance of America at St. Johns, returns to America's automotive heartland July 26 to celebrate 20 years of record-setting auctions in the Detroit area. A long-standing summer tradition for motoring enthusiasts, the single-day sale boasts a reputation for including a full range of American classics, with many being conceived and built right in the Motor City.
This year's auction will feature an exciting selection of more than 80 motor cars from such renowned Detroit-made marques as Chrysler, Packard, Cadillac, and Lincoln among others. Highlights are led by a stunning 1931 Chrysler CG Imperial Convertible Victoria, one of only three surviving Waterhouse-bodied Chryslers and previously in single-family ownership for 70 years. Other American features poised for the auction podium include: a concours award-winning 1906 Studebaker Model G Touring, which is reportedly the oldest existing four-cylinder Studebaker; a carefully restored 1931 Cadillac V-12 Convertible Coupe, offered from 32 years of CCCA member ownership; and a 1940 Packard Custom Super Eight One Eighty Convertible Sedan, which has been owned by noted enthusiasts for half a century, including Michigan collectors Richard and Linda Kughn, and restored with the input of coachbuilder Howard "Dutch" Darrin himself . American marques are joined by a fantastic selection of C lassic Era Rolls-Royces highlighted by a remarkably original 1929 Phantom II Torpedo Tourer, built for the ruling Chief of Nandgaon State in India, and a matching-numbers 1929 Phantom I Ascot Tourer, one of only 28 built, along with a 1927 Phantom I Brougham de Ville, and a 1923 Silver Ghost Oxford Seven-Passenger Touring.