Retromobile Paris expo 31/1/2024 - 4/2/2024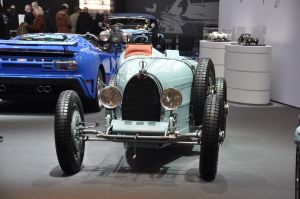 from 31 January to 4 February 2024
Retromobile Paris expo
Location: Paris - France
Website:
www.retromobile.com
20 exhibitors
72,000 sq. ft. of exhibition space
1 100 vehicules on show
Over 120 clubs in attendance
DISCOVER:
Carmakers
Clubs and federations
Events organizers
Press
Automobilia vendors
Parts and tools vendors
Car vendors
Auction houses
Bodywork restorers
Insurance
Car art galleries

Send photos of the event

Tell a friend

Comment event
2)
sergio gabrieli in 7/2/2013 writes:
<nche quest'anno è stata meravigliosa e spettacolare,....è proprio un paradiso.....si trova di tutto.....e s'incontrano tanti amici....ritornerò anche l'anno prossimo....
1)
claudio in 13/1/2013 writes:
Rétromobile è secondo me il più bel salone di auto d'epoca a livello mondiale, da più di 35 anni non delude mai le aspettative! bravi gli organizzatori! hanno anticipato quest'anno la presenza all'entrata di una locomotiva del 1829, che funzionerà, e di un Mirage, oltre alle mille sorprese all'interno!
---
2020






















---
2019





























---
2018














































---
2017




















































---
2016





















































---
2015































---
2014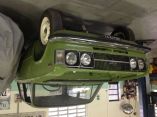 124 SPECIAL T/T 1600 FIAT (I)
€ 16.000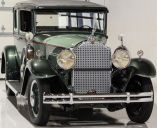 PACKARD
€ 18000

Gare d�Epoca.com - Racing classic cars, classic car shows, classic car events, classic car rallies
All reproduction, even partial, is prohibited without a link to this site
Gare d�Epoca asd. - P. Iva 03147750982 -