Kitzbüheler Alpen Rally 24/5/2023 - 27/5/2023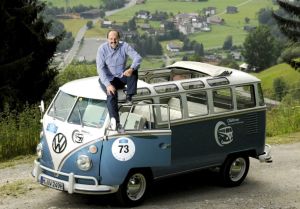 from 24 to 27 May 2023
KitzbĂĽheler Alpen Rally
Location: Kitzbuhel Austria - Austria
Website:
www.alpenrallye.at
Al termine delle iscrizioni
Classic Cars im Herz der Alpen
Gentlemen, start your engines! Eines der letzten Reservate für Abenteurer auf vier Rädern ruft. Kraft, Eleganz, ungezügelte, raue Technik inmitten der Schönheit der Berge. Alpenpässe kühn erobern, eins werden mit dem Fahrtwind und der sattgrünen blühenden Landschaft. Drei Tage lang die Freude an der Schönheit und Eleganz klassischer Limousinen und rasanter Sportcoupés teilen, das mondäne Flair der "Sporthauptstadt der Alpen" genießen. Die Kitzbüheler Alpenrallye lässt die Herzen der Classic-Car-Liebhaber höher schlagen. Eine der renommiertesten und schönsten Veranstaltungen für klassische Automobille Europas, eine Rallye mit Stil und Eleganz, ein Erlebnis für Enthusiasten.

Send photos of the event

Tell a friend

Comment event
1)
Massimo in 31/1/2012 writes:
Qualcuno conosce il regolamento? Ho guardato le classifiche (c'è anche una classifica delle verifiche) ma non ho capito gran che..
---
2014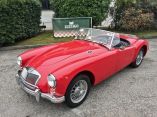 A 1600 ROADSTER MG (GB)
€ 36900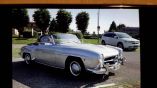 190 SL MERCEDES (D)
€ 120000,00

1500/1500 C FIAT (I)
€ 9500

Gare d'Epoca.com - Racing classic cars, classic car shows, classic car events, classic car rallies
All reproduction, even partial, is prohibited without a link to this site
Gare d'Epoca asd. - P. Iva 03147750982 -