BMW (D) 3.0 CSI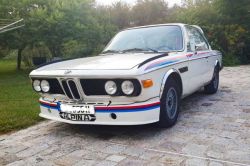 3.0 CSI BMW (D)
Anno:
1975
Prezzo:
€ 29900
Inserito il:
28/4/2021
Email:
rankM41@t-online.de
Città:
Berlin
Contattare:
rankM41@t-online.de
Grollstraße 3
13125 Berlin
The BMW 3.0 CSi offered here has been painstakingly built by hand over a year. Although it is a 3.0 CSi, it was rebuilt in the course of the restoration to look like the BMW 3.0 CSL at the time. The BMW E9 has been completely renewed. The BMW E9 is the coupe variant of the E3 series. The vehicles were built between December 1968 and December 1975 on behalf of BMW at Karmann's Rheine plant. Originally, the BMW was delivered as a 3.0 CS (automatic).
The vehicle has a BMW M30 engine with 143 kW (195 hp) at 5500 rpm with L-Jetronic. This was installed because spare parts and general reliability are better than the original engine with D-Jetronic. The engine was overhauled from top to bottom, dismantled and rebuilt like new. So it is not the original engine (matching numbers) of the original CS at the time, but a replacement unit with a retrofitted L-Jetronic. This has an output of 195 hp and runs flawlessly, even on longer or faster journeys. The engine ran about 3,000km after the renewal and is therefore still almost new.
The body has been professionally renewed so that it looks like new and there is no rust or other damage. Of course, all processes for this were documented and can be viewed in great detail in the further photo documentation.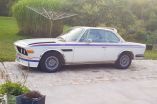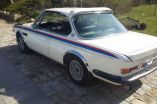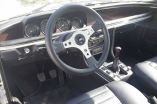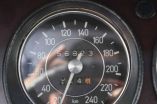 Segnala ad un amico

Gare d'Epoca.com - Corse auto d'epoca, mostre auto d'epoca, eventi auto d'epoca, raduni auto d'epoca
E' proibita la riproduzione, anche parziale, senza un link a questo sito
Gare d'Epoca asd. - P. Iva 03147750982 -